Mobile Terraces
Our terraces are completely mobile: this innovative character is the fruit of more than 25 years of expertise in the field of green terraces.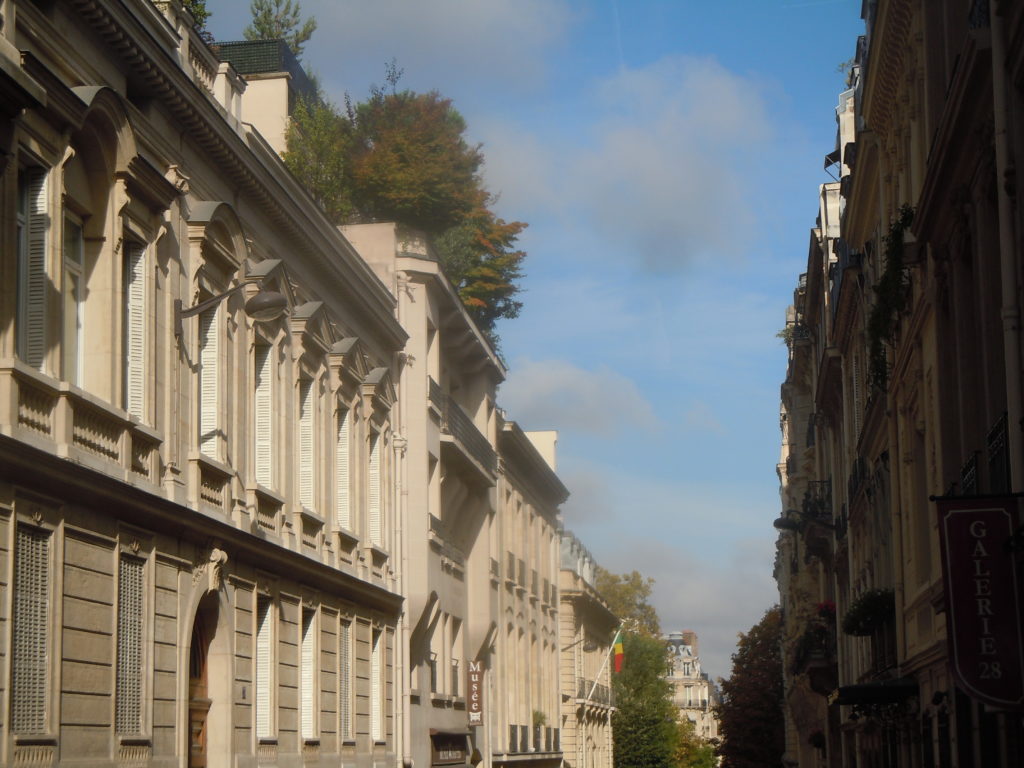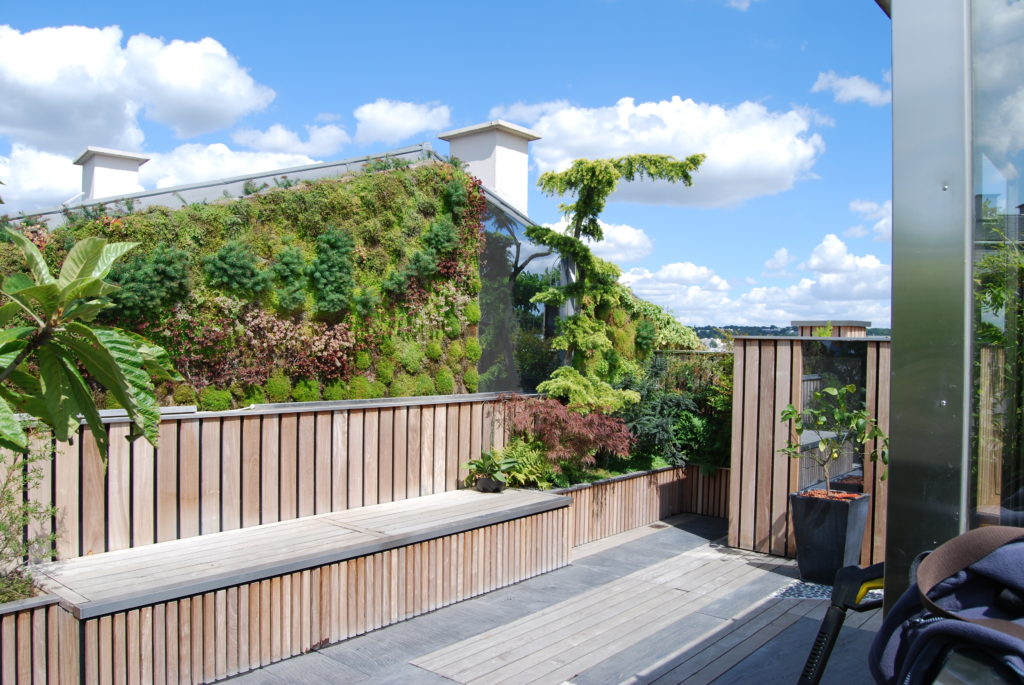 Solutions that provide appreciable comfort for the owners, whose degree of requirement is to have a vegetable creation in accordance with European standards. Respecting the rights of condominiums.
The technical reports on building standards and on the respect of seals are grateful to us for this know-how. This new approach to terracing has convinced many owners concerned about a high quality report on their spaces to green.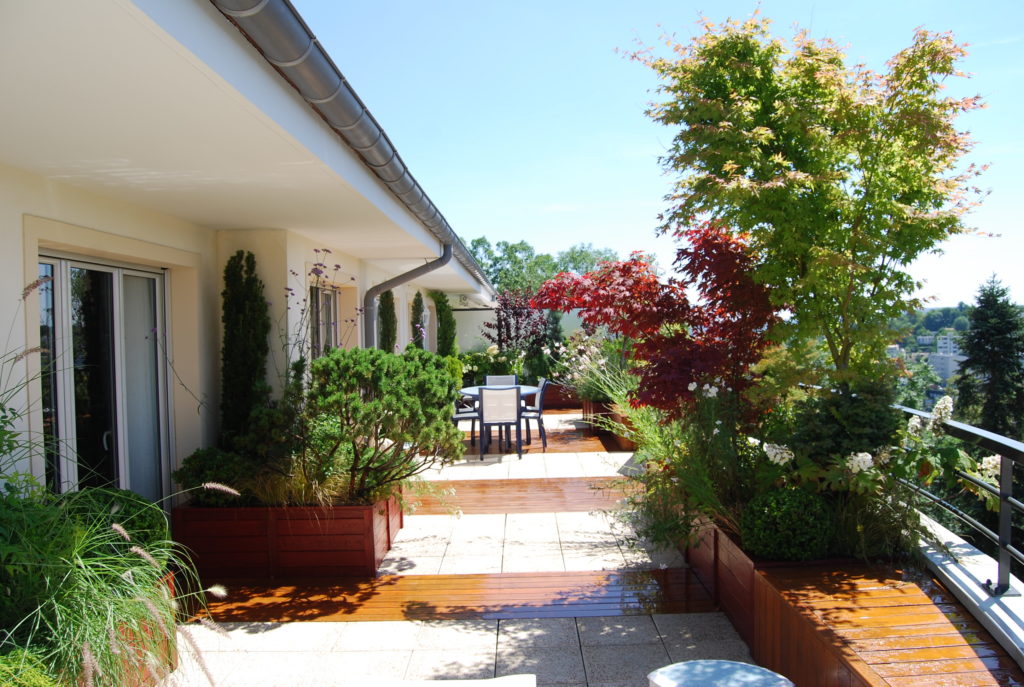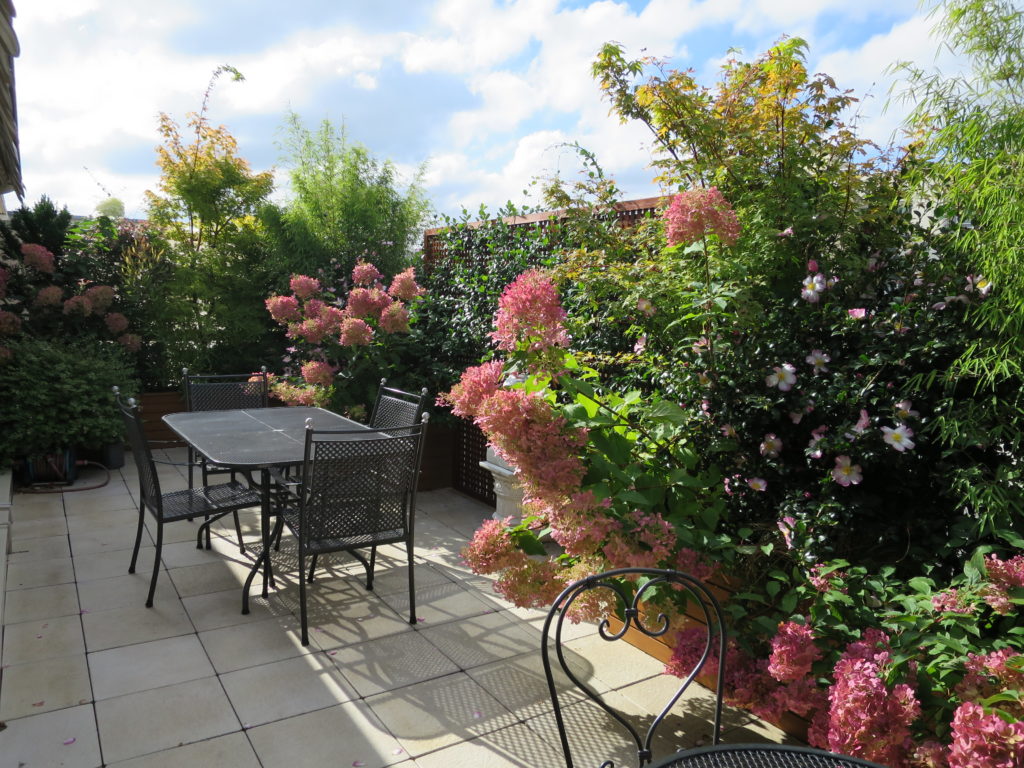 With these custom-made mobile decks, all common areas of the condominium, your home, your home or your property are fully protected. Guaranteed to be up to standards.
Compliance with D.T.U. Standards
National Union of Waterproofness and
National Union of Roofs and Terraces.
Thanks to such technical advances in the field of hanging gardens, we now offer guarantees of durability and tranquility, synonymous with true comfort for the owners.Finally accessible for each sponsor.
All our terraces are movable and mobile.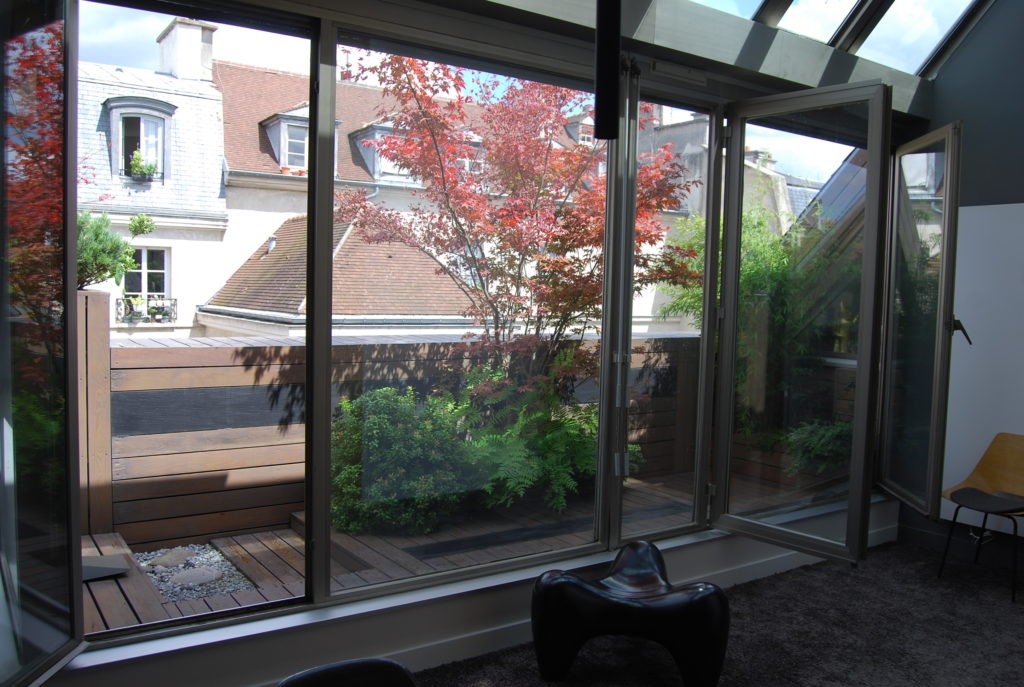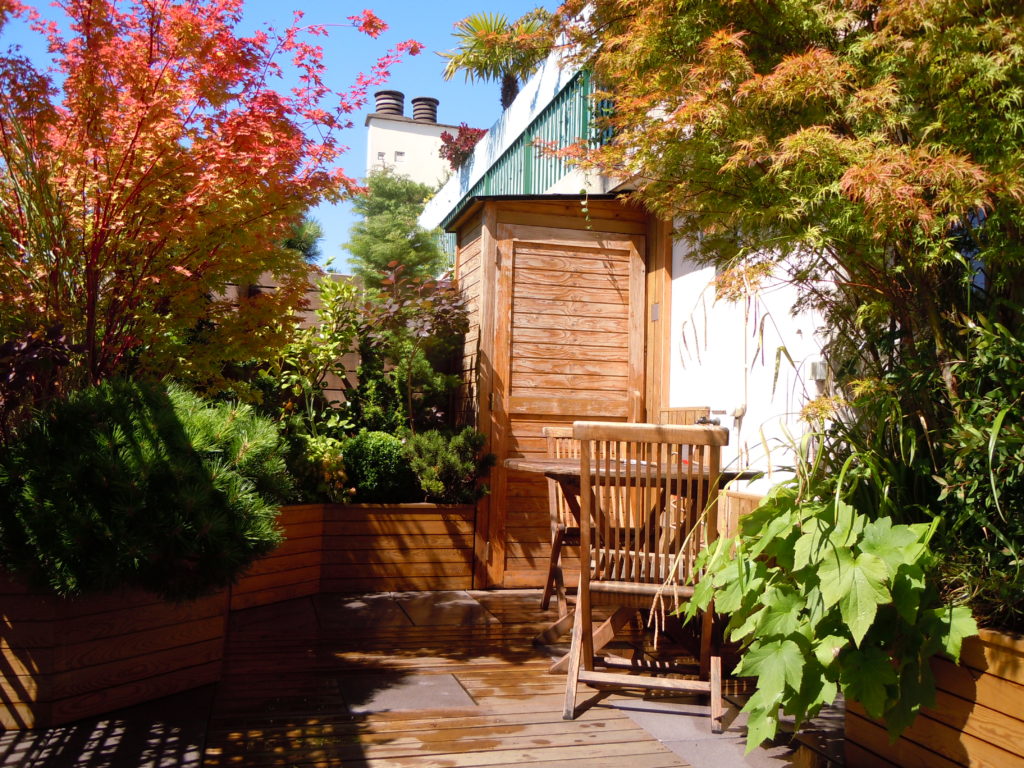 Our terraces completely free problems related to waterproofing.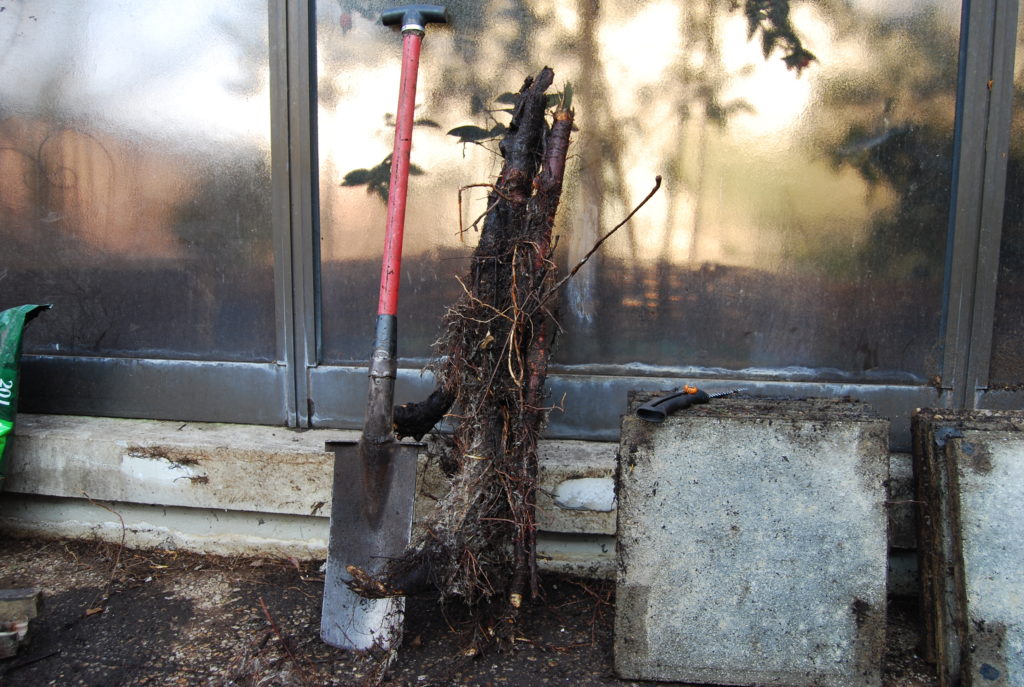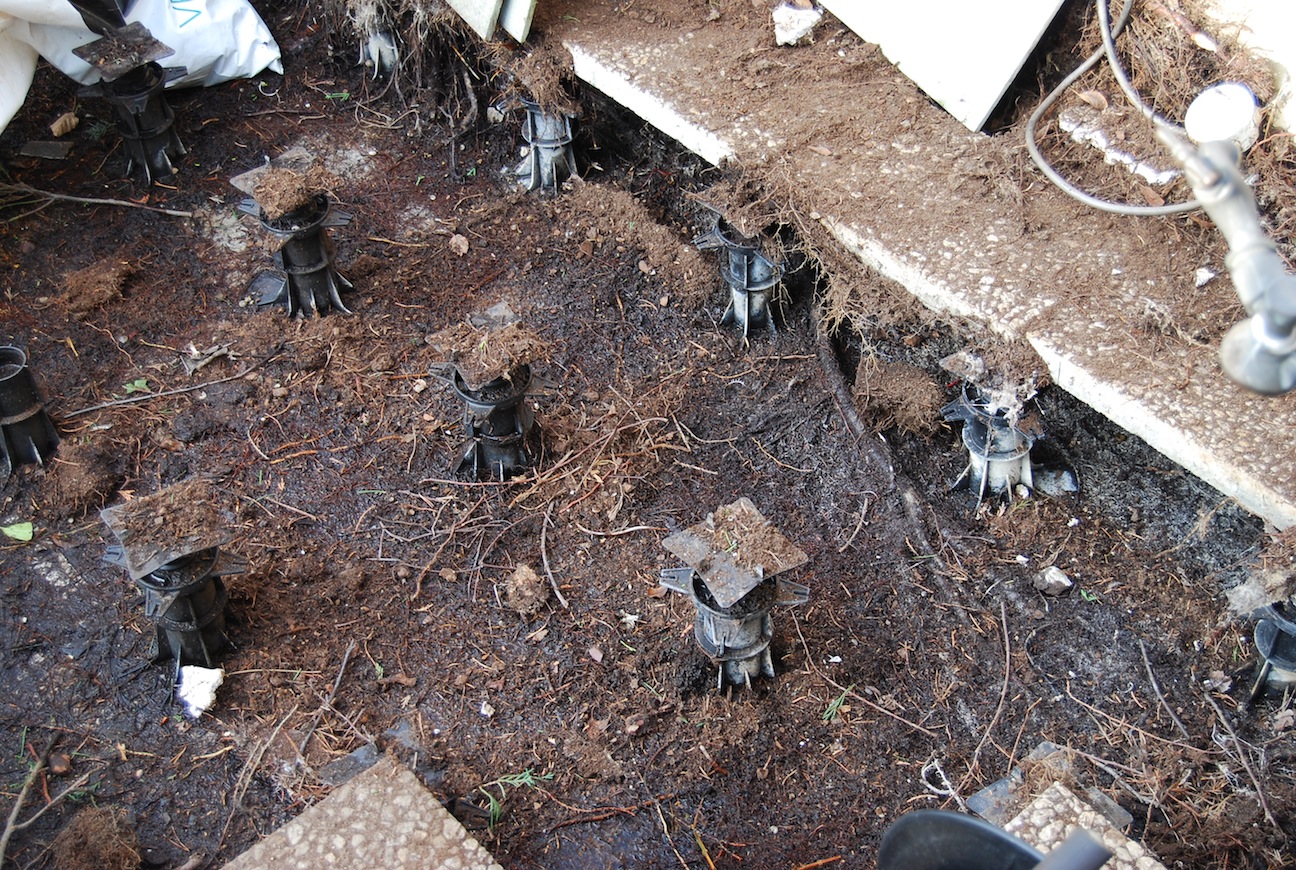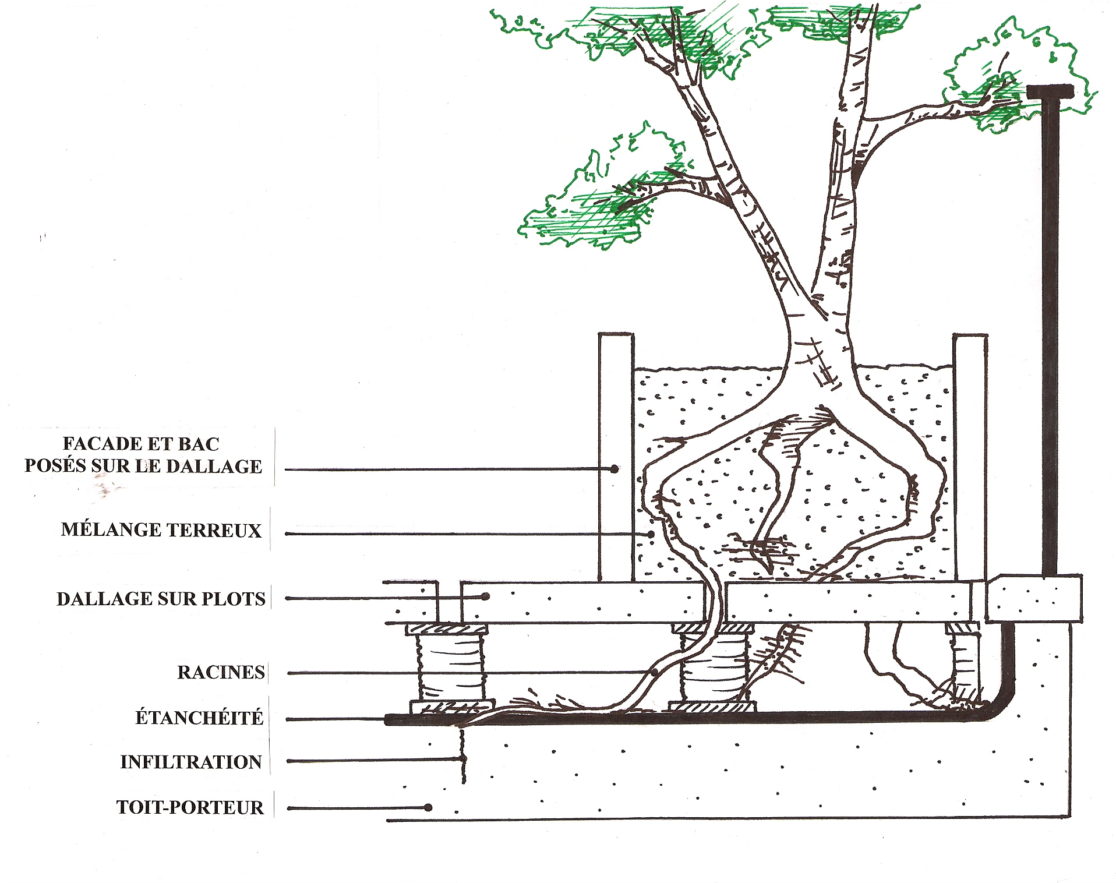 Here is what usually happens. See sketch above. The roots from the plant boxes come down on the waterproofing which is often covered with water by watering and rains. So the leaching of the soil allows the water to be loaded with nutrients. Guaranteeing the roots of plants to feed and grow impressively, on sealing this by overlapping, horizontally but also by verticality (perforation), which generates infiltrations.
Thanks to these mobile containers: The sealing is always accessible quickly, for possible technical controls. Problems with root systems that can compromise the watertightness are over. And thanks to the lightness of our bins, there is no more worry of overloading on the terraces, or untransportable bins.
These mobile bins are ultra-light:
They allow to have large areas of plantations while respecting the structures of the building.
The condominiums are now appeased by our achievements and our technical expertise of green terraces, thanks to our bins.
TERRACE – MOBILE BINS.

UNIQUE AND INNOVATIVE TECHNICAL PROCESS
Let us tell you about your terrace.
Have a vegetal terrace in all peace of mind: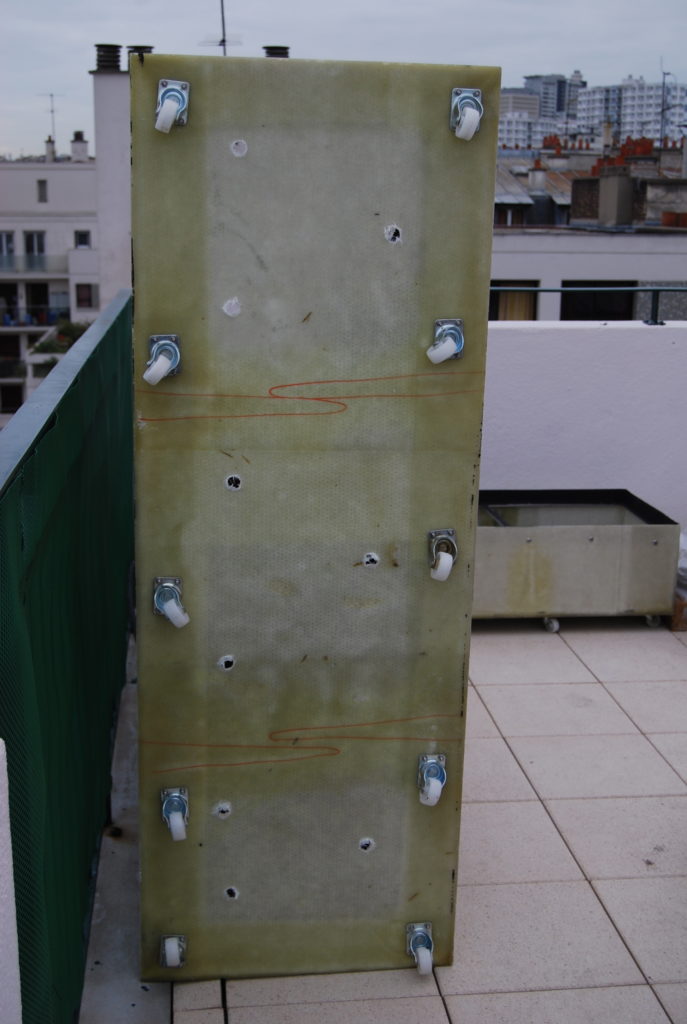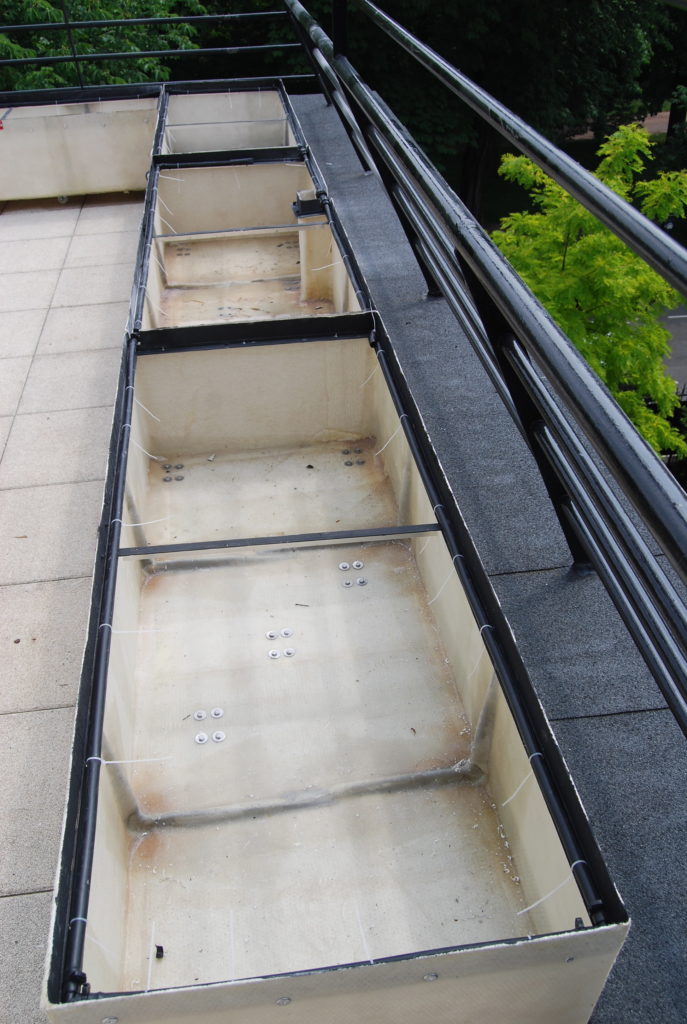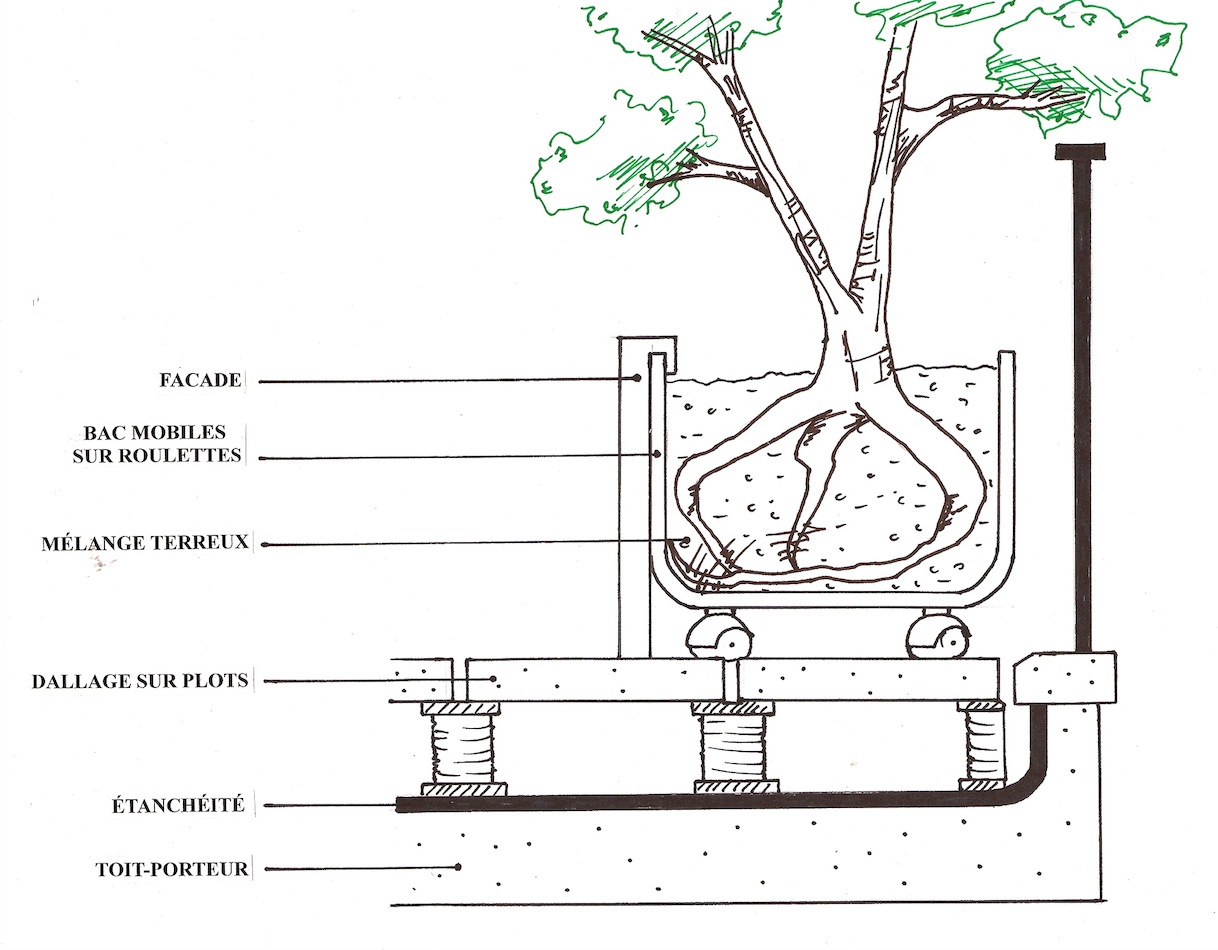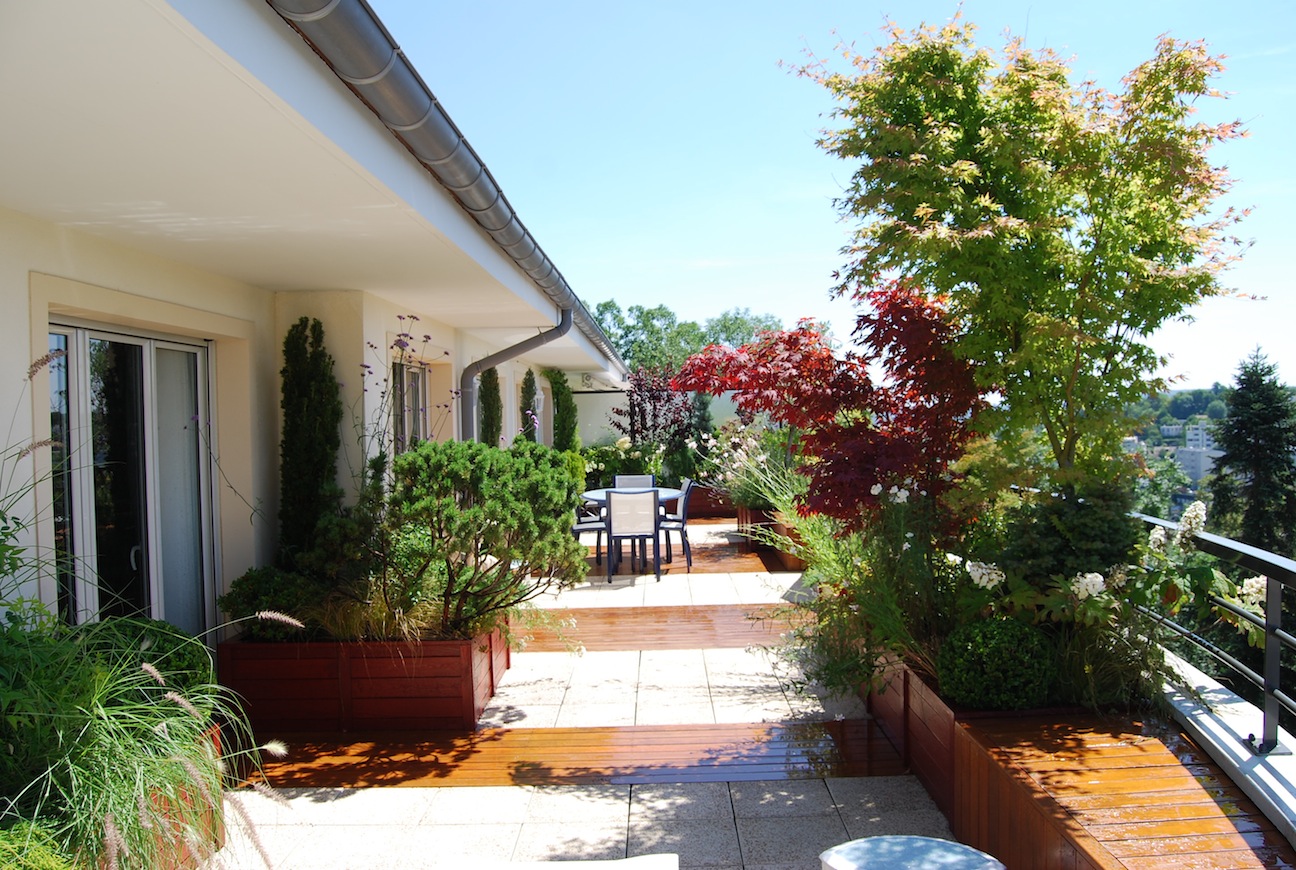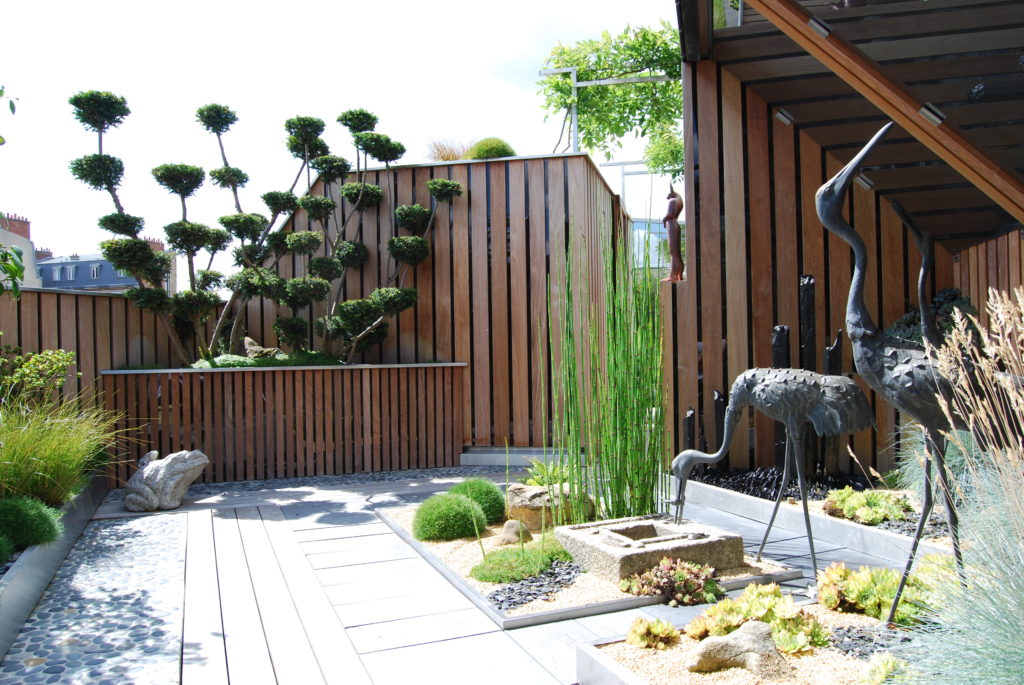 First of all, thanks to our reinforced and ultra light resin pans, all laid on anti-oxidation wheels. These custom bins are made in specialized workshops. They are in resin. After taking a measurement of your spaces and draw your project.
We create your custom bins so that they perfectly fit your terrace.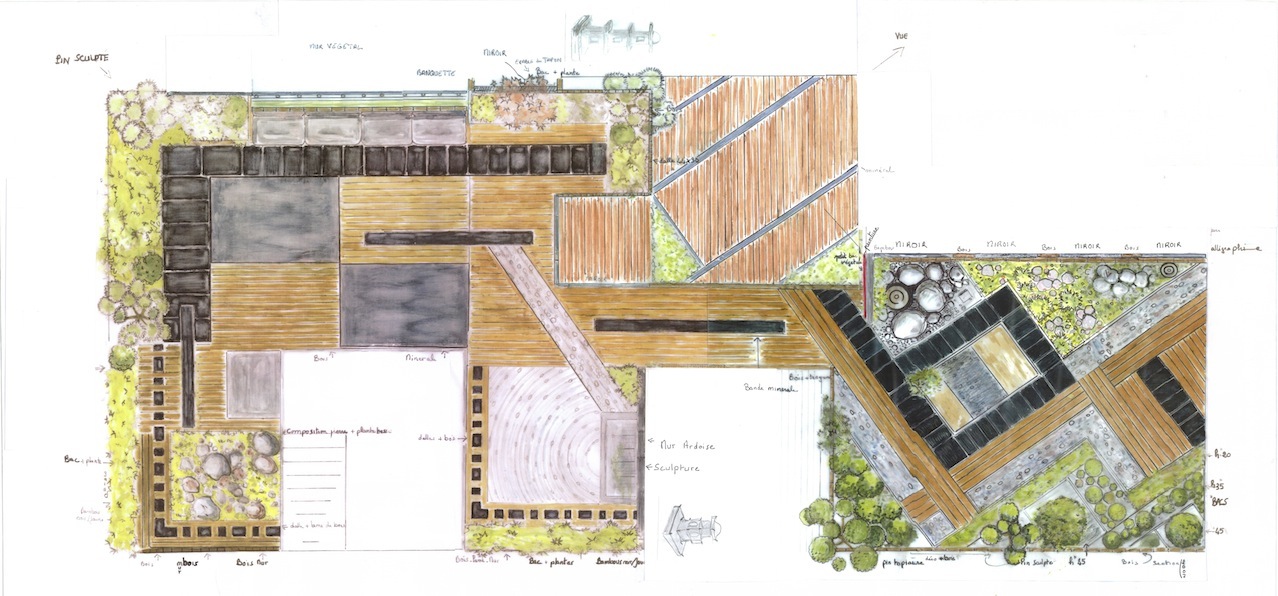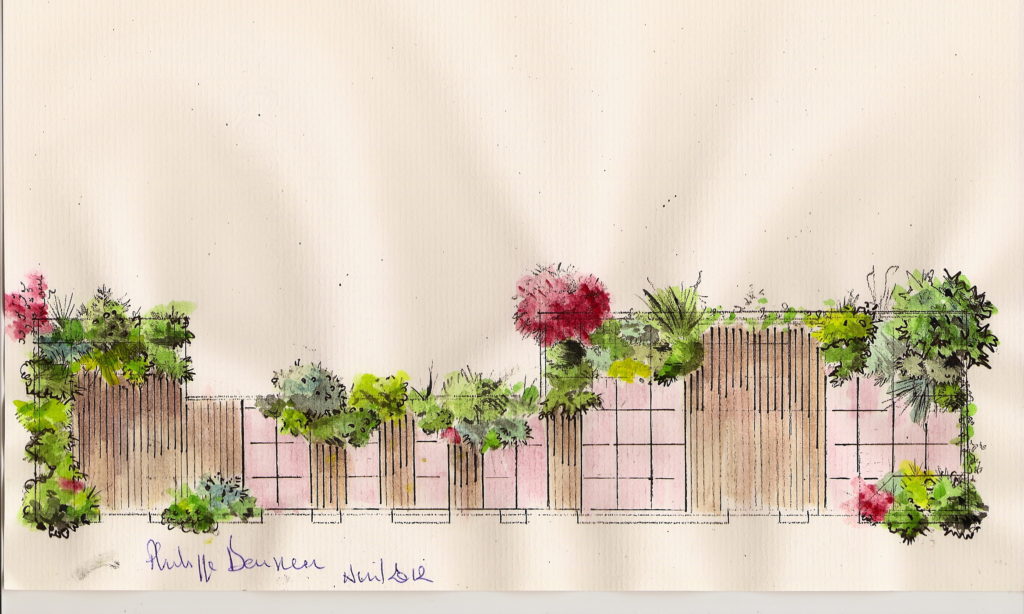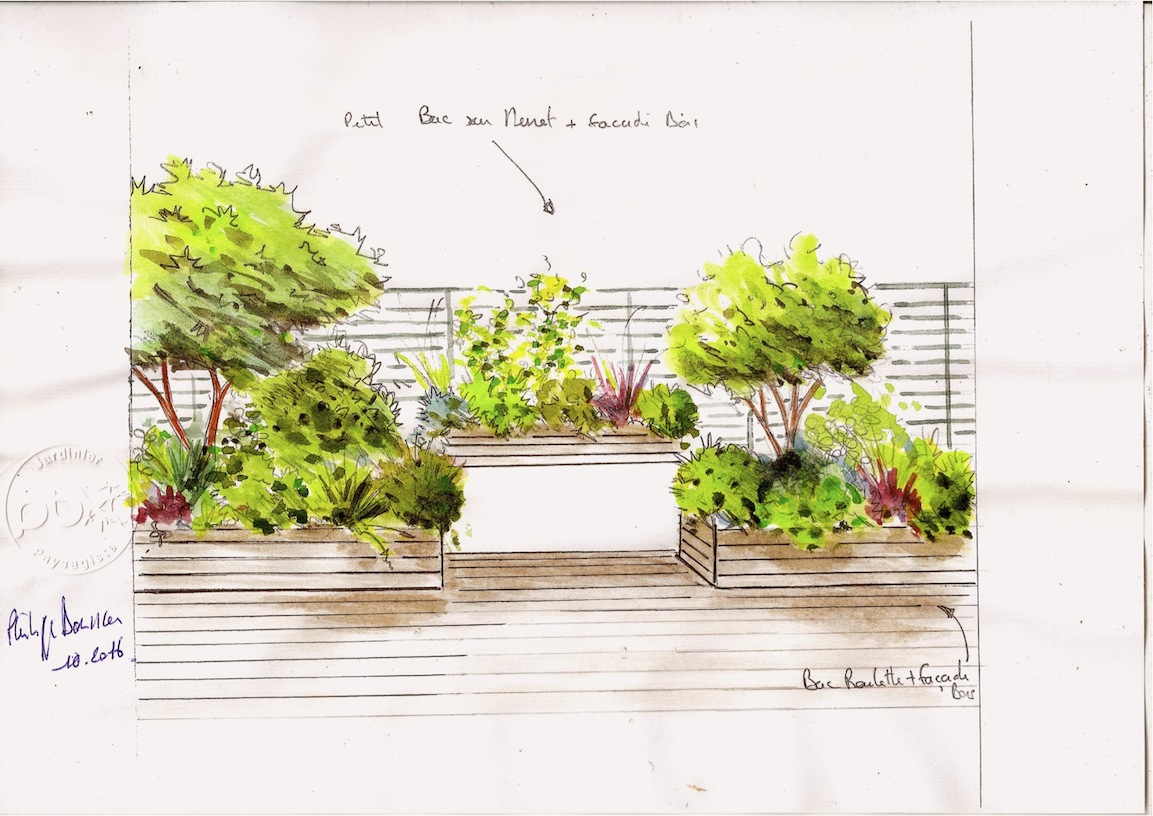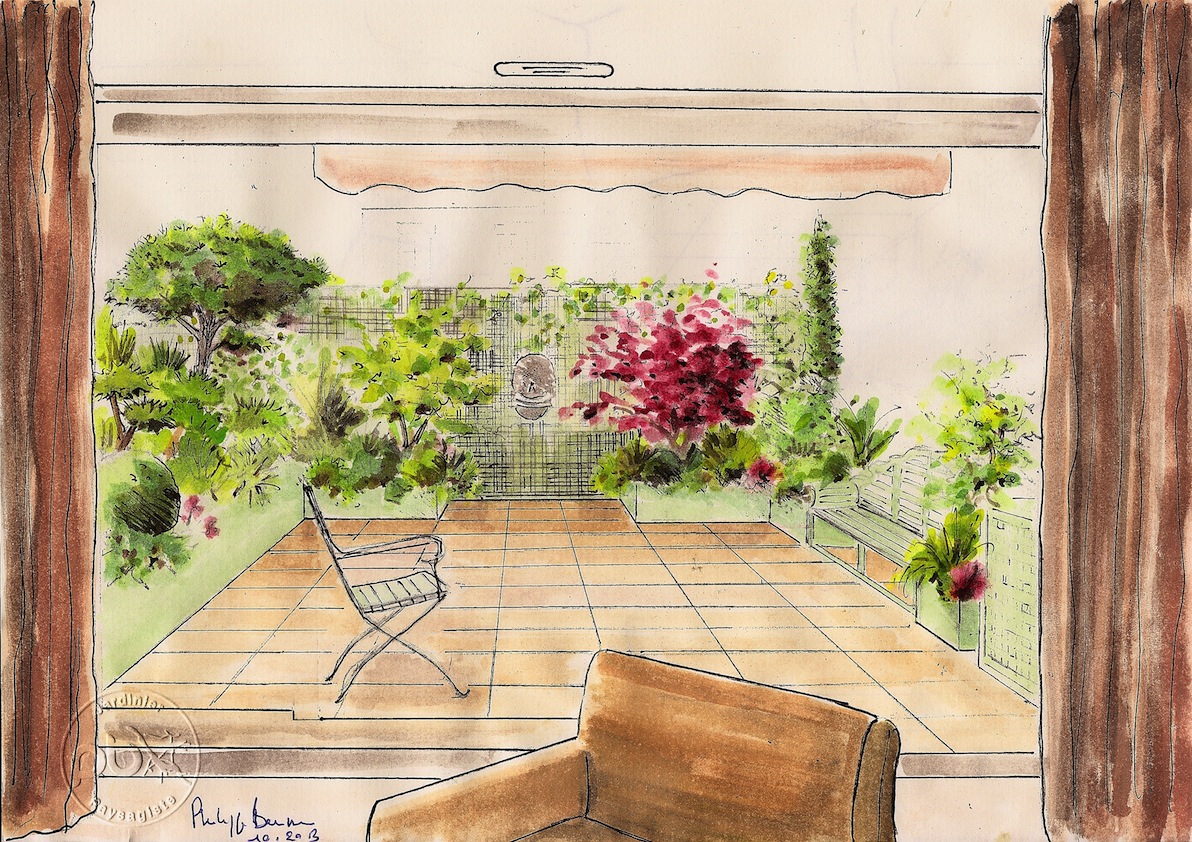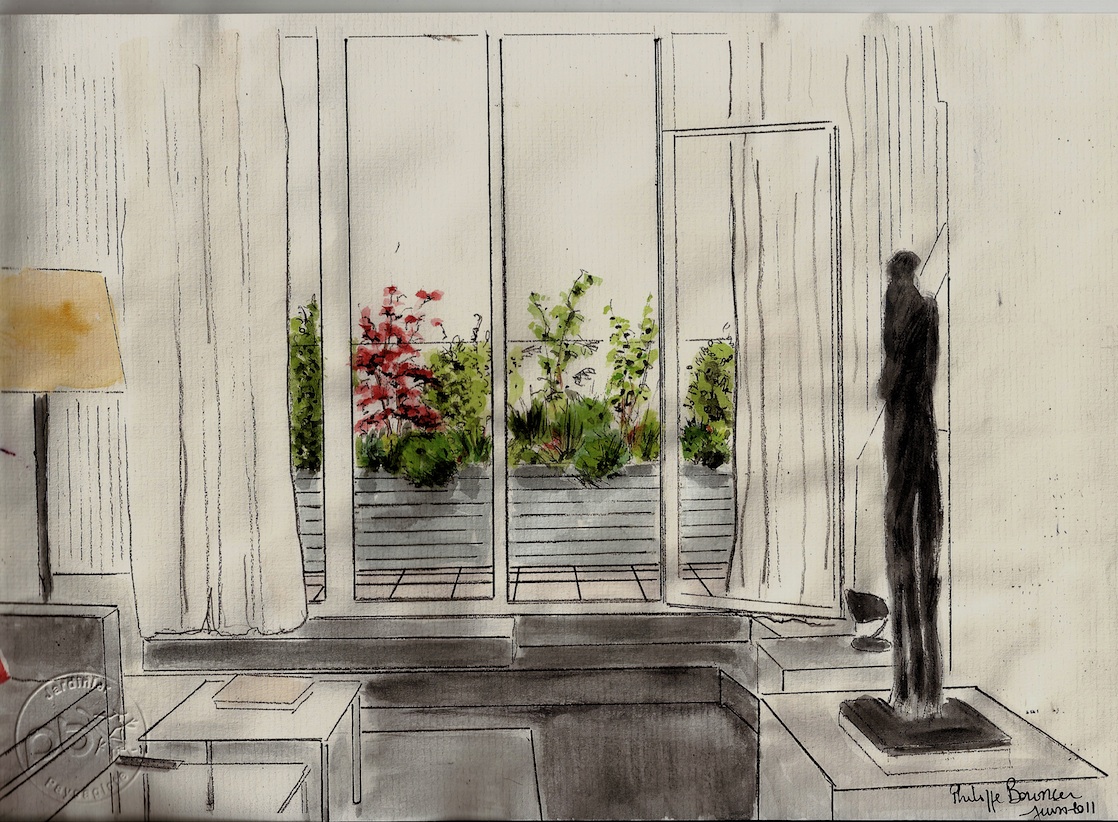 BAG TRAP: FAÇADES ON MEASUREMENTS.
Depending on your sensitivity, your desires, depending on the interior of your apartments, we offer different types of materials.
Wood, metal, mineral, composite, to create custom facades coming to dress the resin bins. Each type of facade is draw and is personalized for each owner.
These facades are prepared with great care to fit perfectly to the bins.
PLUMBING:
We realize water connections and bypasses to create and set up your automatic watering system.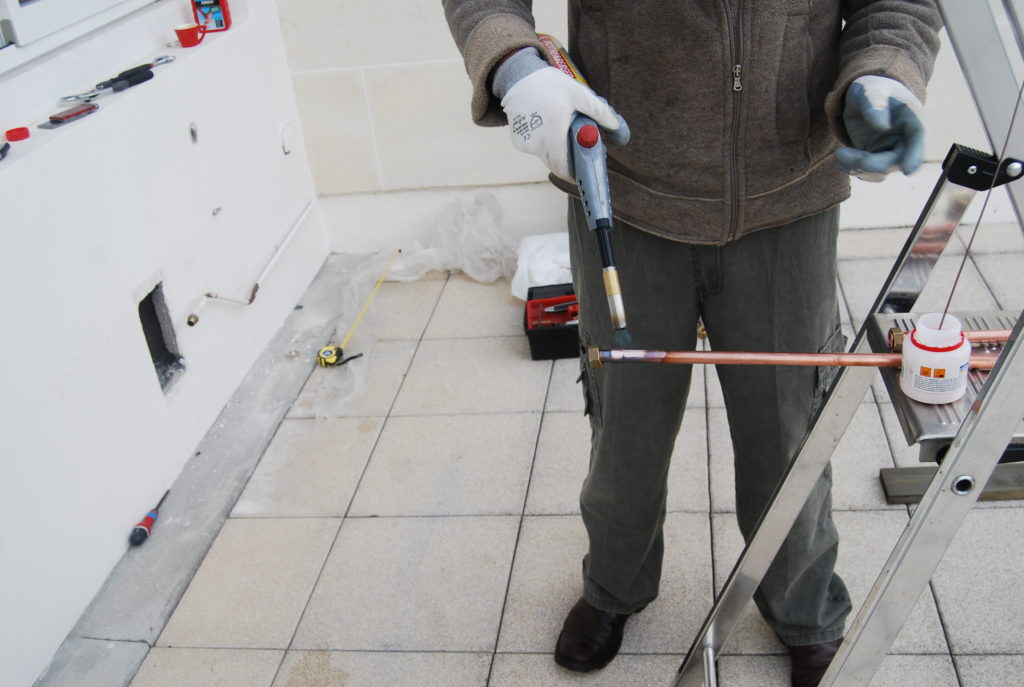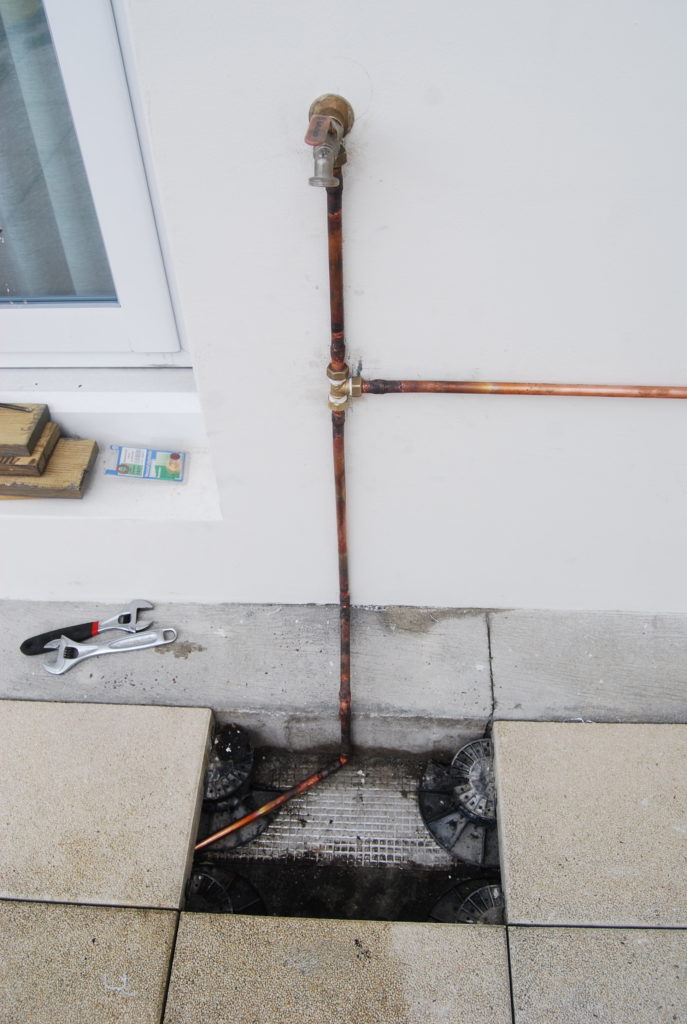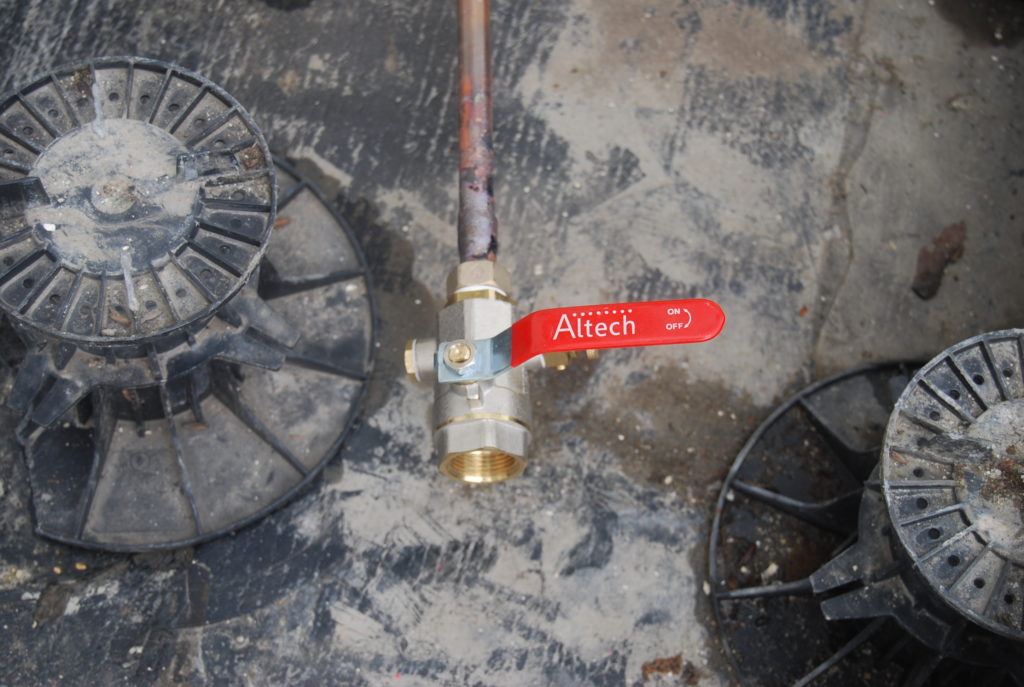 AUTOMATIC WATERING: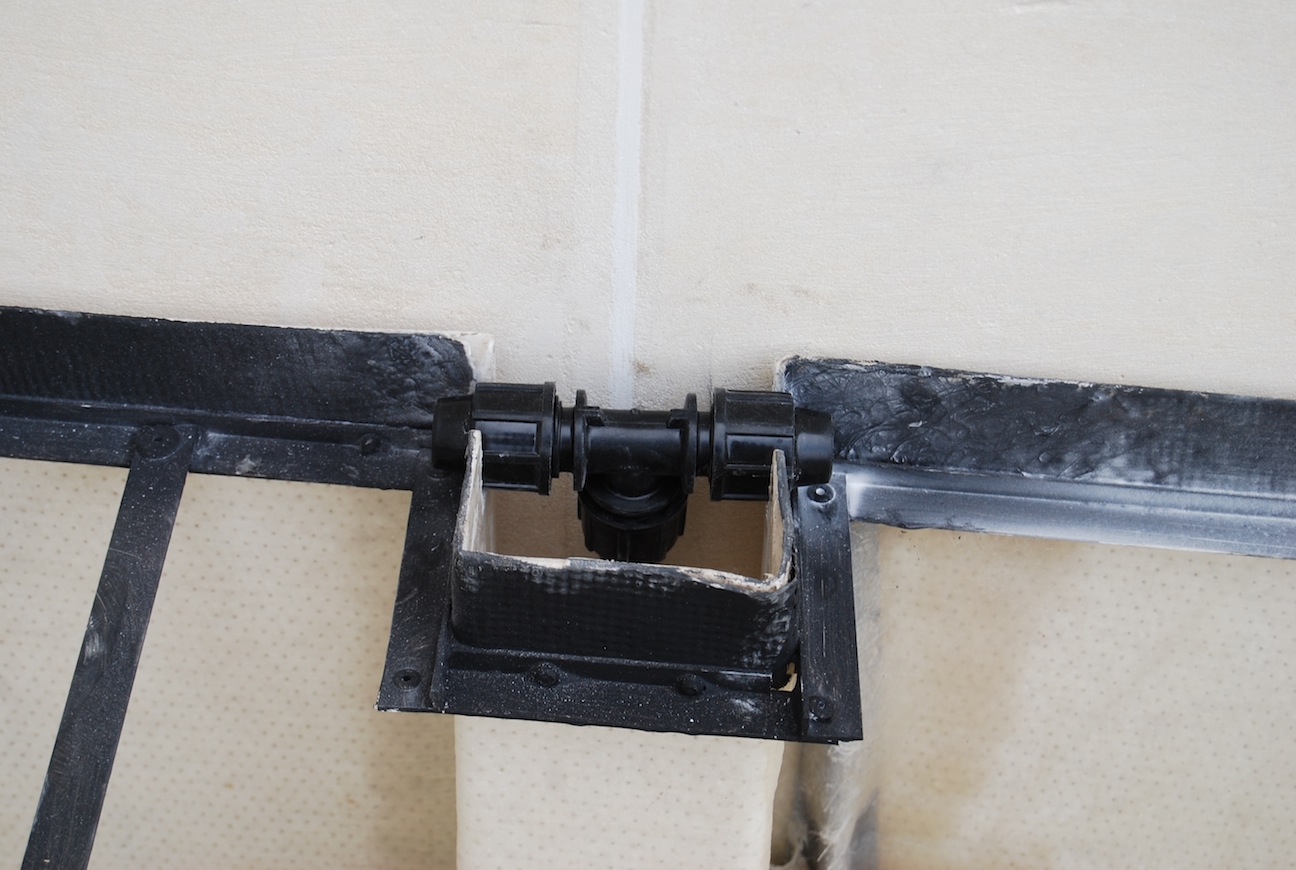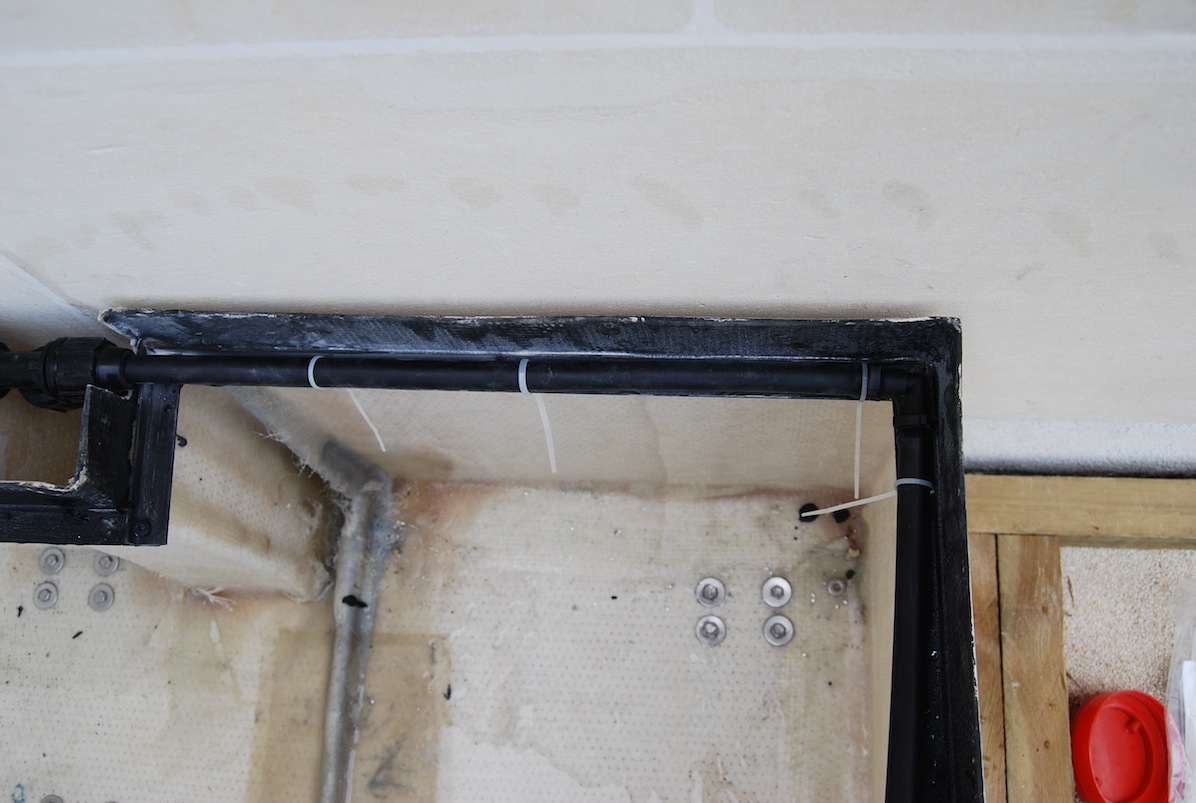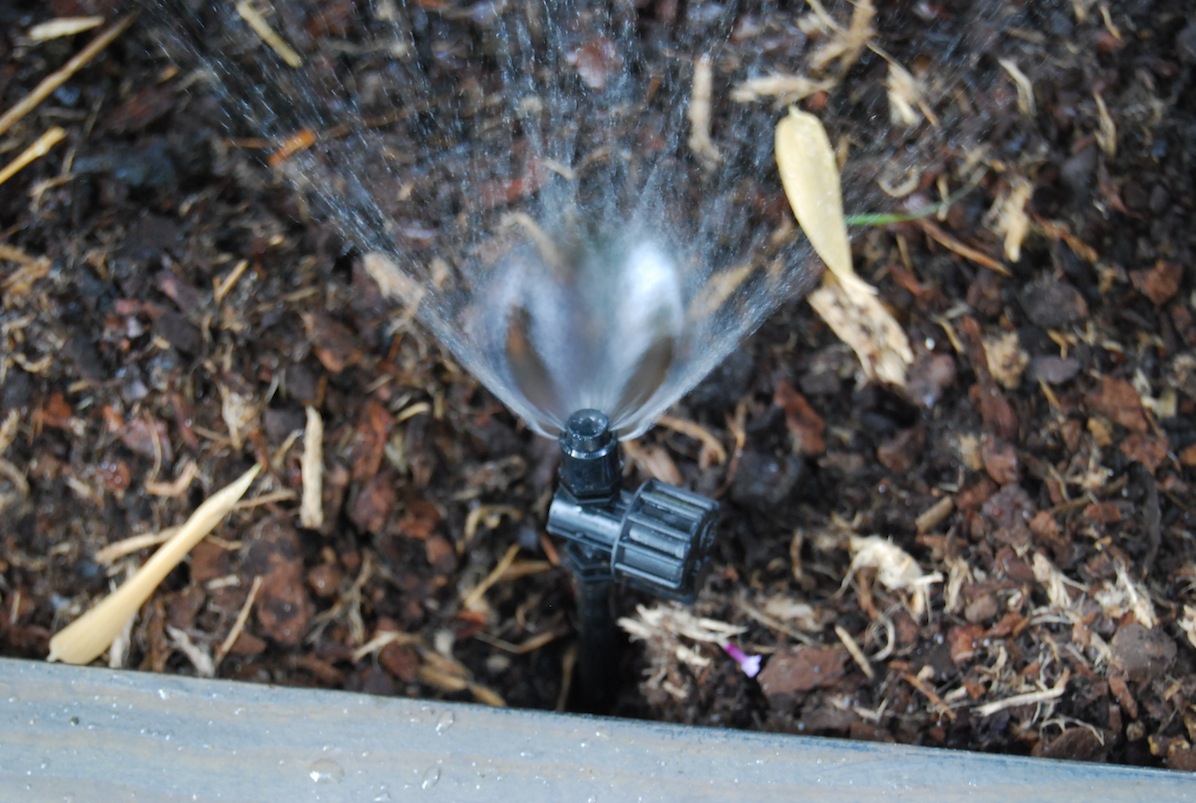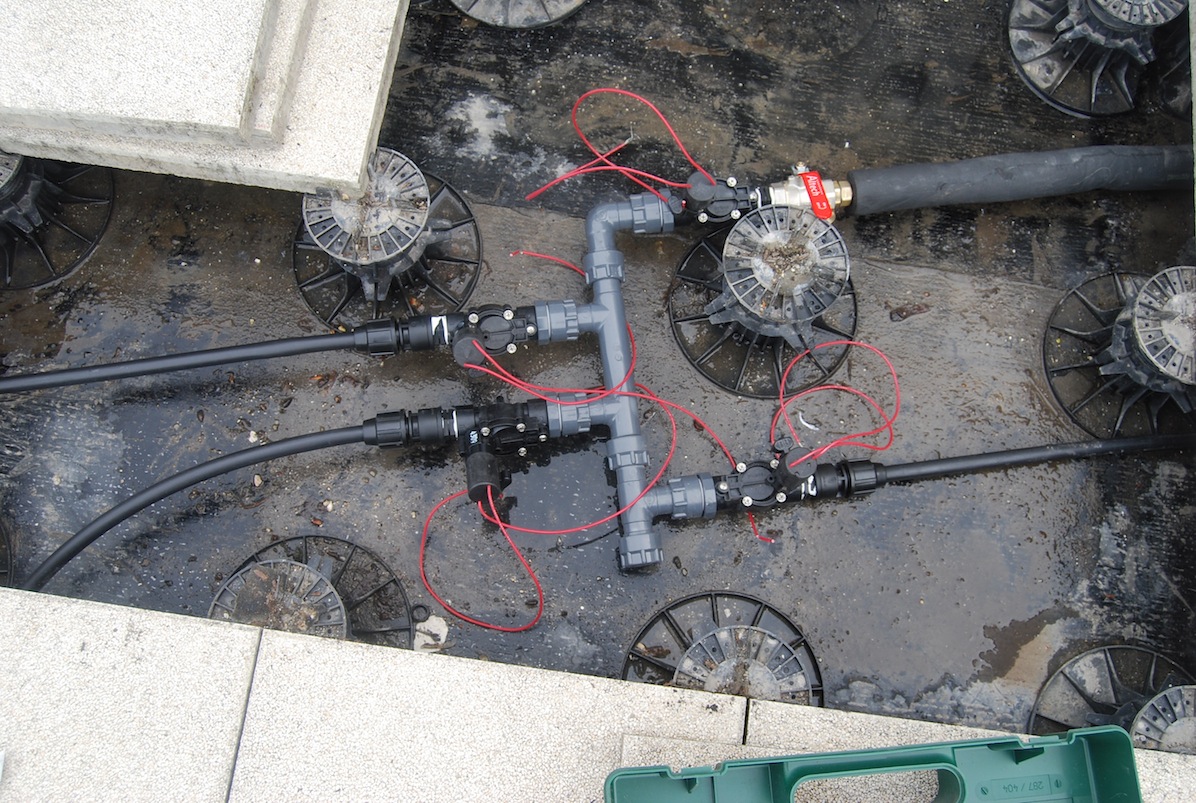 In micro-spray. Discreet and almost invisible.
Automatic watering is directly integrated into the bins. The entire system of drippers or micro – jet is discreetly placed in the bins and quickly becomes invisible. Leaving only visual place to plants.
THE FLORS OF YOUR TERRACES: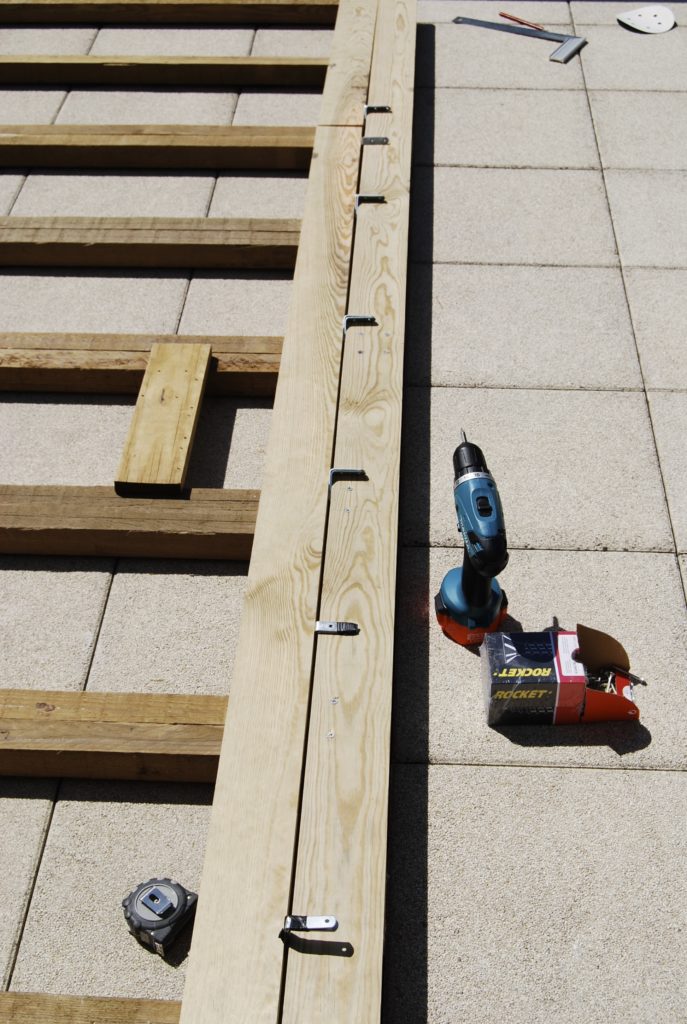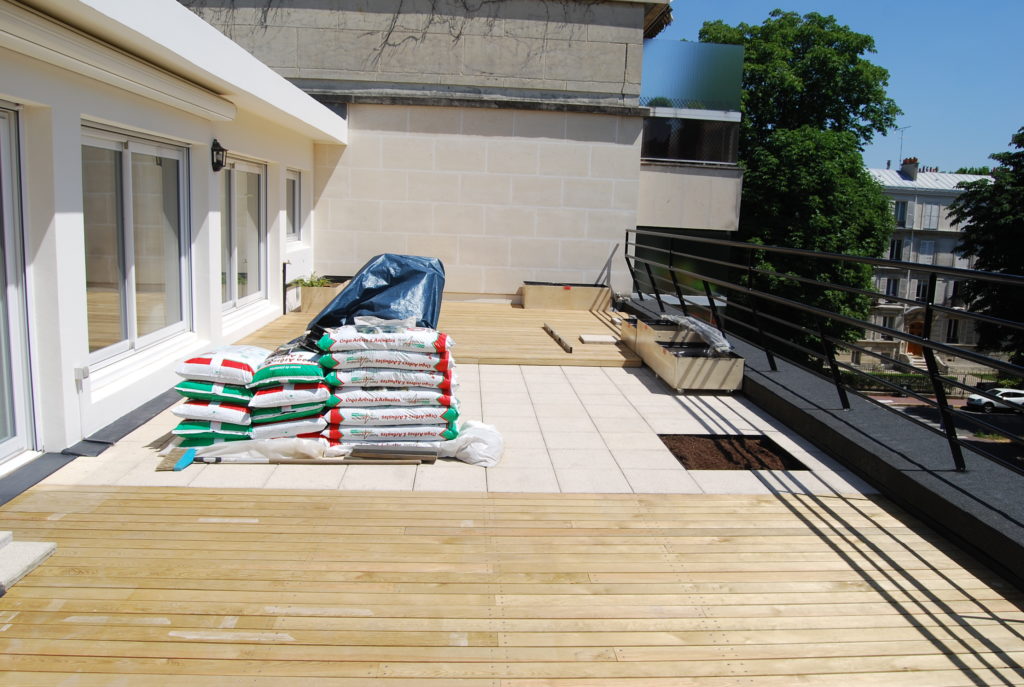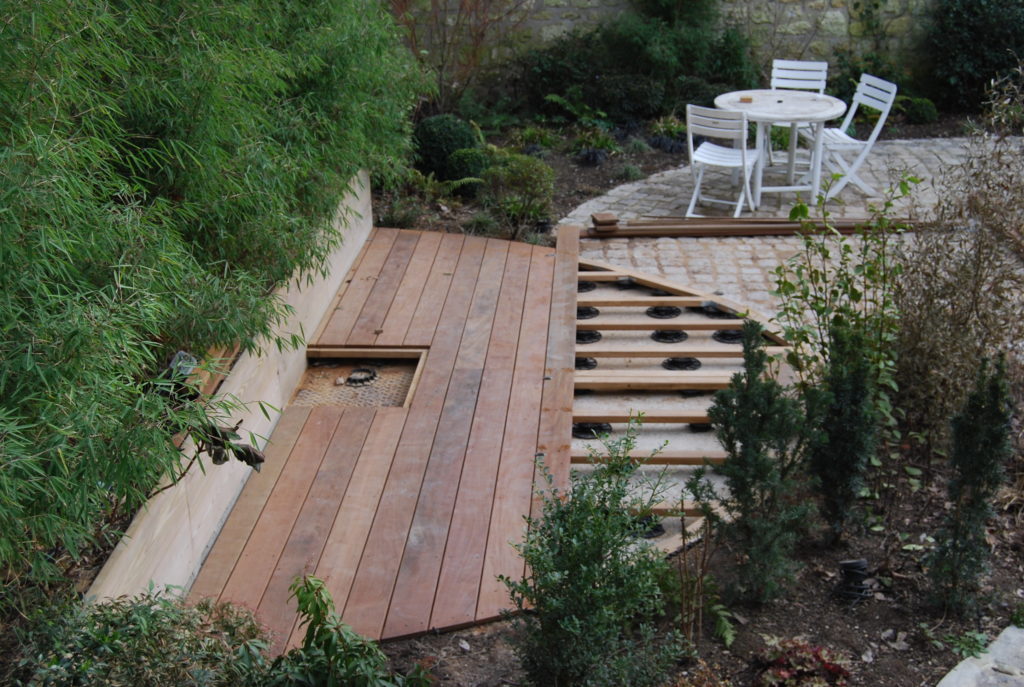 They can be of different types in relation to your apartments, according to your tastes and your sensibilities. Mineral wood. Paving. Composite.
LUMINAIRE: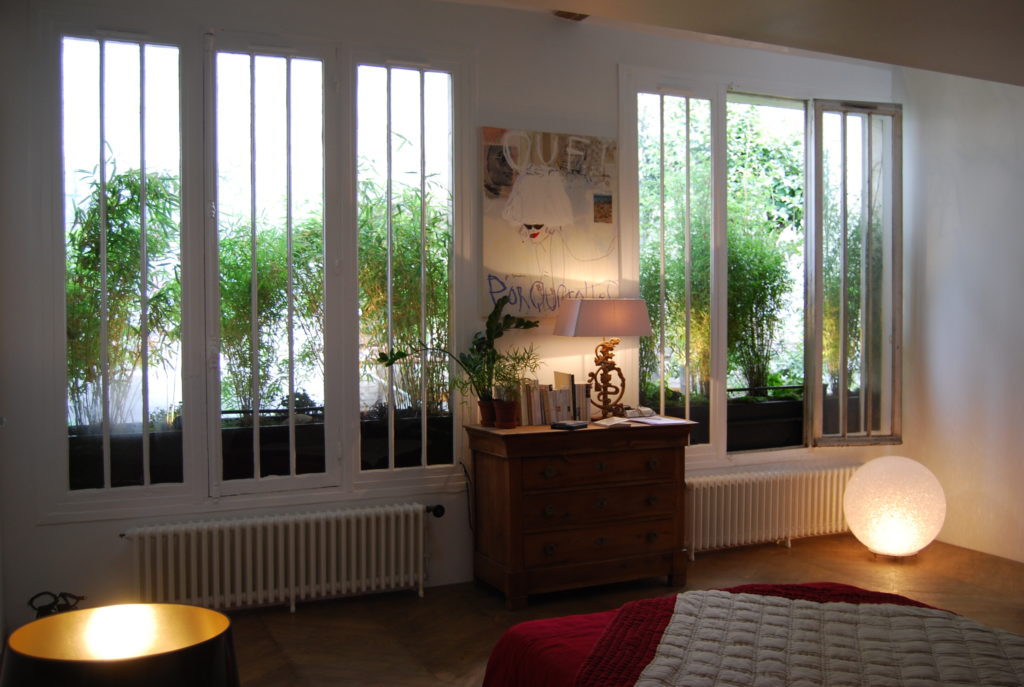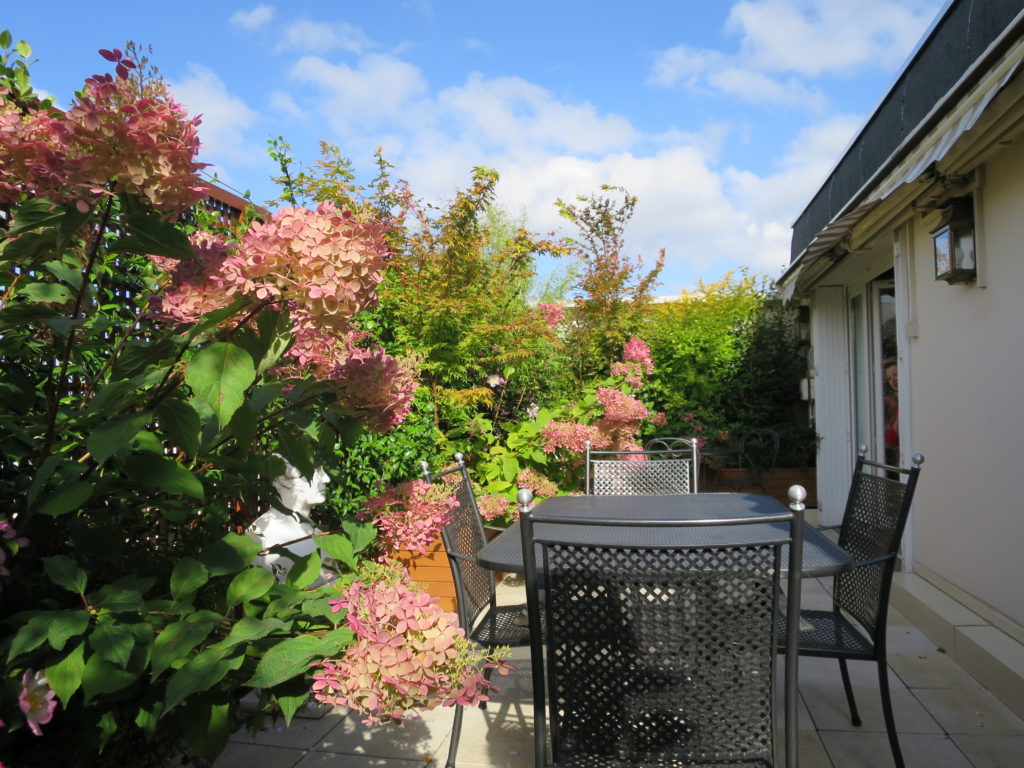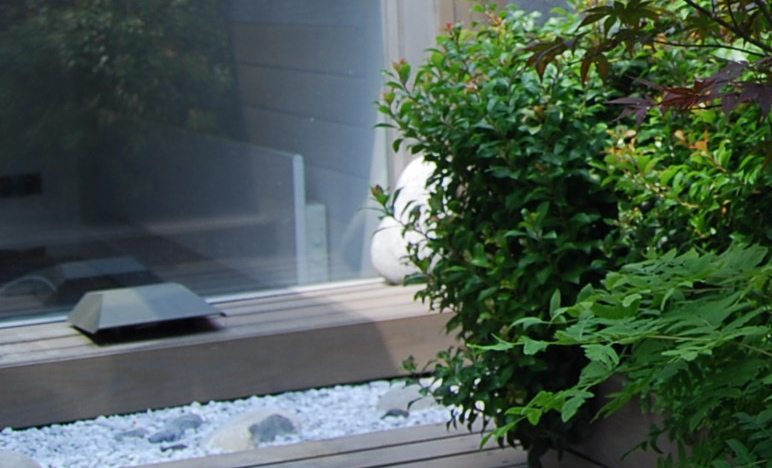 We realize your electrical installations. The intention here is to highlight the terrace highlight a little, contribute to an atmosphere.
It is nice to illuminate some points, some plants.
In the evening in winter, it brings comfort to the owners and their guests.
What is tricky is trying to find the balance between light and discretion. Borders can be subtle.
PLANTS AND PLANTATIONS:
Because of the large number of European collections of plants on French soil, different plant compositions can be highlighted in your space, that's why an appointment for the choice of plants is proposed, allowing to meet more precisely at your request.
– An appointment: to work together on the choice of plants. Themes on colors, perfumes, phytotherapy, condiments, fruit and vegetables.
– Work at the office on the compositions to reveal, for the gardens. Searches. Shaping / setting up elements.Lists of plants.
– Displacements at nurseries: Active field research of plants. Plant expertise.
– Purchase of plants: Loads – Deliveries of plants – Orders.
– Different tests of Compositions, setting up plants according to the place and the theme of the garden.
LOTS of plants to completely compose the garden for all strata
A lot of shrubs with some remarkable subjects.
A lot of shrubs.
A lot of perennials.